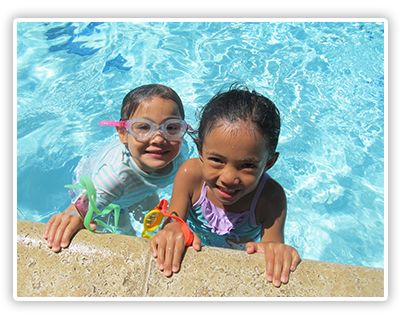 Ages

5-8 years old (by the start of the camp week enrolled)

Locations

North Oaks Park, 27824 N. Camp Plenty Road

Santa Clarita Park, 27285 Seco Canyon Road

Valencia Meadows Park, 25671 Fedala Road

Dates/Time

June 17 – August 9, 2019*

9:00 am – 4:00 pm

(Extended care available at no additional cost from 7:00-9:00 am and 4:00-6:00 pm)

*Dates subject to change based on school districts' calendars

Cost/Enrollment Options

Monday – Friday: $169/week

Monday/Wednesday/Friday: $133/week

Tuesday/Thursday: $78/week

Week 3:  M-F option is prorated to $144/week (4-days) and no T/Th option
Program Information:
Children must enroll in the program appropriate for their age, no exceptions.
Campers receive one free t-shirt per participant for the summer regardless of the number of weeks enrolled.
Camp T-shirt and closed toe shoes must be worn everyday.
Two snacks are provided daily.
Campers need to bring a sack lunch each day.
Fee includes admission to weekly field trip.
All campers must be able to toilet independently (no pull-ups and must be completely potty-trained).
Week

Dates

Wednesday Field Trip*

Week 1

June 17-21               

Los Angeles Zoo

Week 2

June 24-28

Movie & Rockin' Jump

Week 3

July 1-5


(camp closed on Thursday, July 4 in observance of Independence Day)

Scooter's Jungle/Bowling

Week 4

July 8-12

Knott's Berry Farm

Week 5

July 15-19

Discovery Science Center – LA

Week 6

July 22-26

Aquatic Center

Week 7

July 29 – August 2

Billy Beez & Swimming

Week 8

August 5-9

Pirate's Dinner Adventure

* field trip locations subject to change without notice